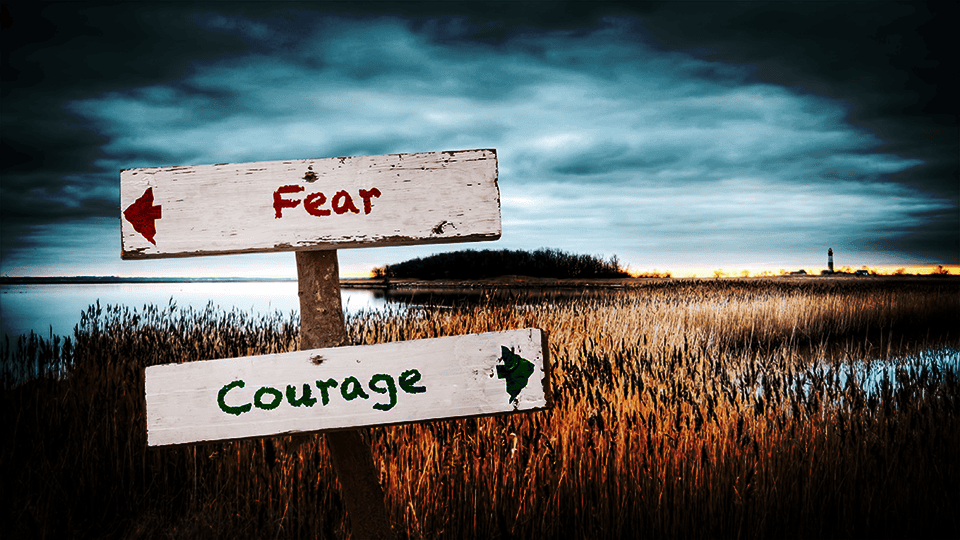 I had a wonderful and insightful conversation with a friend this morning.  While these thoughts have been in the back of my mind for the past few months, speaking with her really made me think seriously on it.  
What direction do I want to go and what is stopping me from getting there?
Plain and simple.
FEAR: noun – an unpleasant emotion caused by the belief that someone or something is dangerous, likely to cause pain, or a threat.
Fear of success? Fear of the unknown? Fear of failure?  Whatever the "fear" is, it can be overcome with courage.
COURAGE: noun – the ability to do something that frightens one.
COURAGE is…
…acting inspite of fear
…a decision that something we want is more important than the fear we feel