Holiday Jackpots on Mondays in December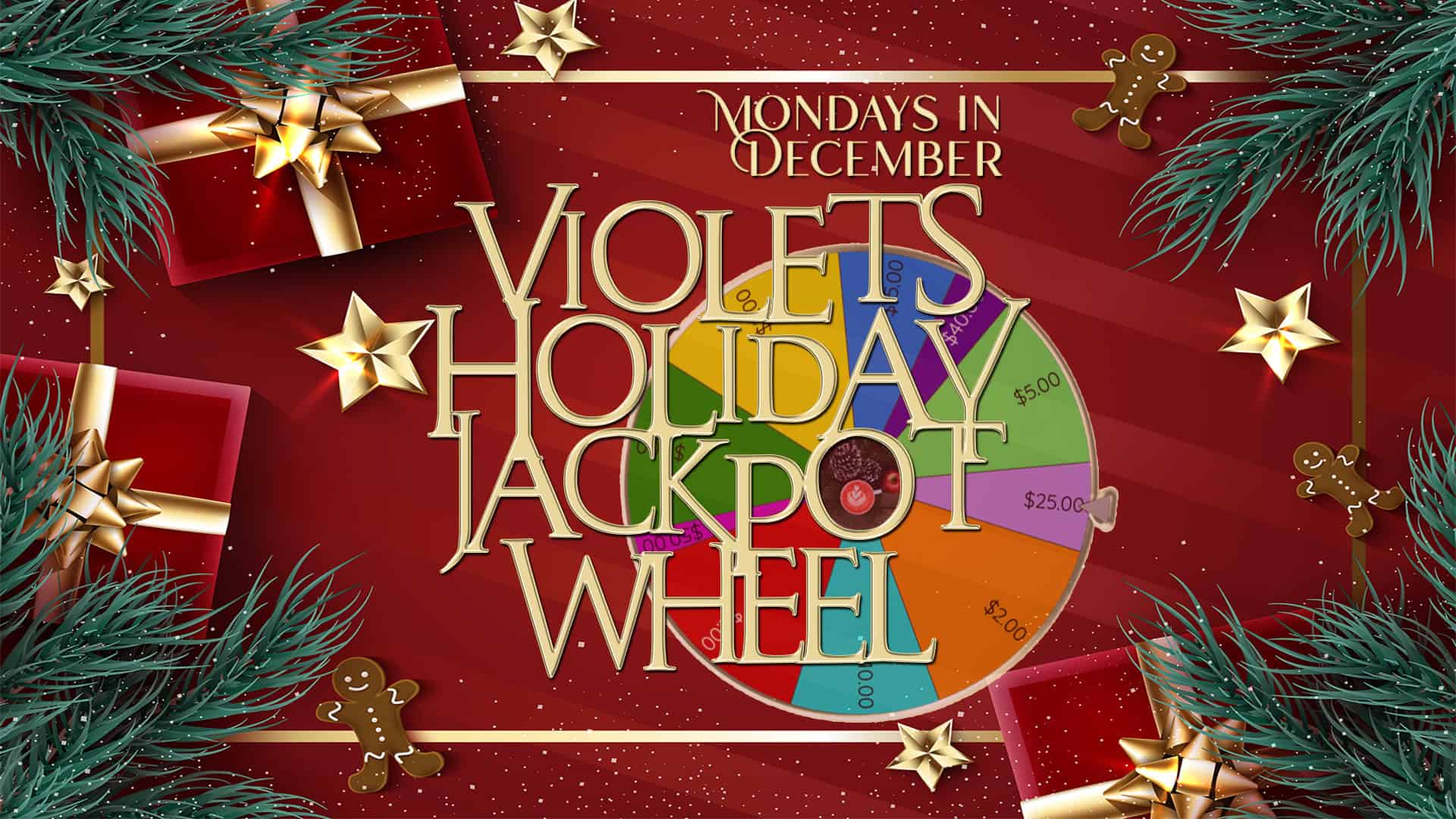 Join us on Monday nights for some great community fun!
For the Holidays, each Monday in December, Twitch viewers can claim one of eight channel point redemptions for a spin on the Holiday Jackpot Wheel. There are 10 slots with buy ins ranging from $2 – $50 but only 8 viewers will get a spin!
Claim your spin and see which Jackpot Violet plays.
WIN 25% of the cash up to $100!