Violet teams up with 100K Studios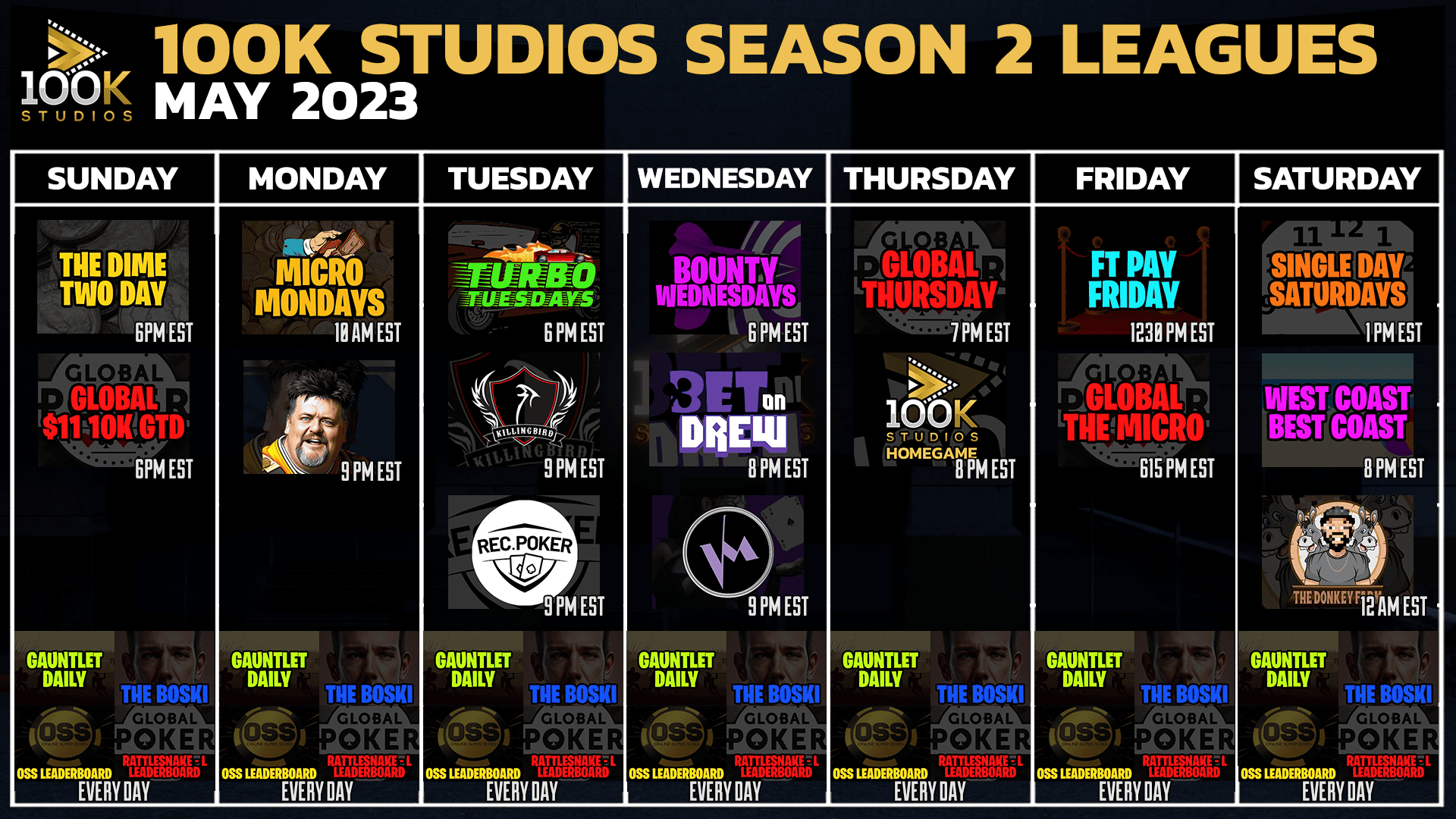 Violet is all about finding ways to engage her community in fun, opportunistic ways.  She recently had a meeting with Rob Gardner, member of 100K Studios, regarding a League opportunity to get players to live events.  Well, if you know Violet, you most likely know her as "Leader Board Queen"…and is not a surprise that she took interest in this project.
100K Stuidos is a community led organization with a focus on recreational players providing fun and positive content.  They believe in buidling a person/community up, not tear them down.
We believe content doesn't have to display bad behavior or shock value to be effective in the poker industry. We want to represent the game of poker with class and honor.
-100K Studios
They provide league games that give the every day player an opportunity to grow their skills and climb thru live events.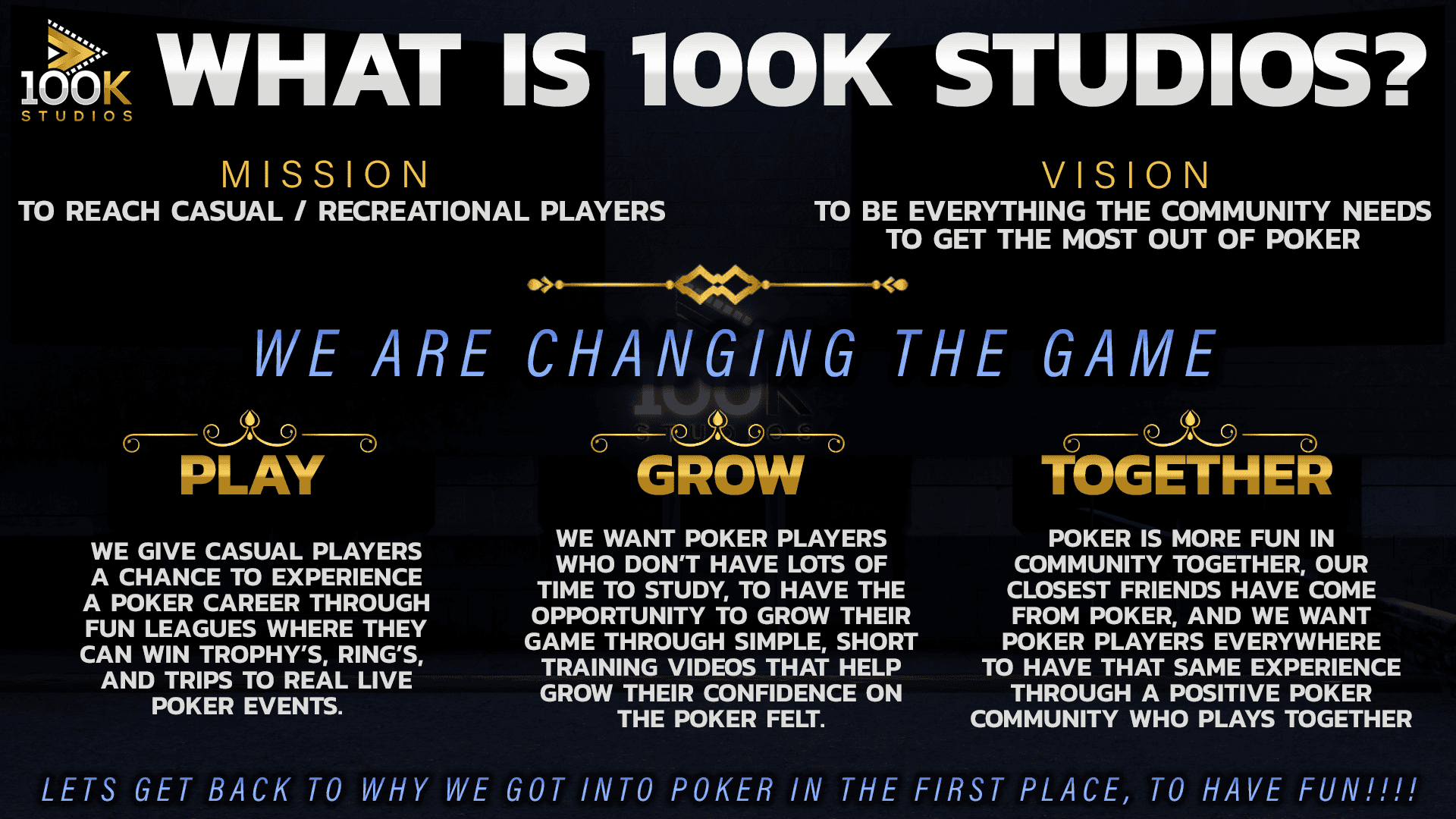 100K Stuidios offers a Partner/Free League and a 100K Member paid League.  Both offer some amazing perks.  
Each season 100K Studios partner with poker communities who have like minded goals and principles to run a series of free leagues to collaborate and bring some people from their community into the 100k Studios Family. Violet is proud to partner up and offer this to her community!
100K Studio Premium Members get access to all of the leagues including the exclusive premium leagues…ones not open to the general public.  With those leagues only open to the premium members your odds are much better for qualifiying for the semi-finals and ultimately the championship!  As a member, you will also have a voice in their community on future events and competions.  If you are interested in growing your game, you will also have access to training videos and bi-monthly seminars.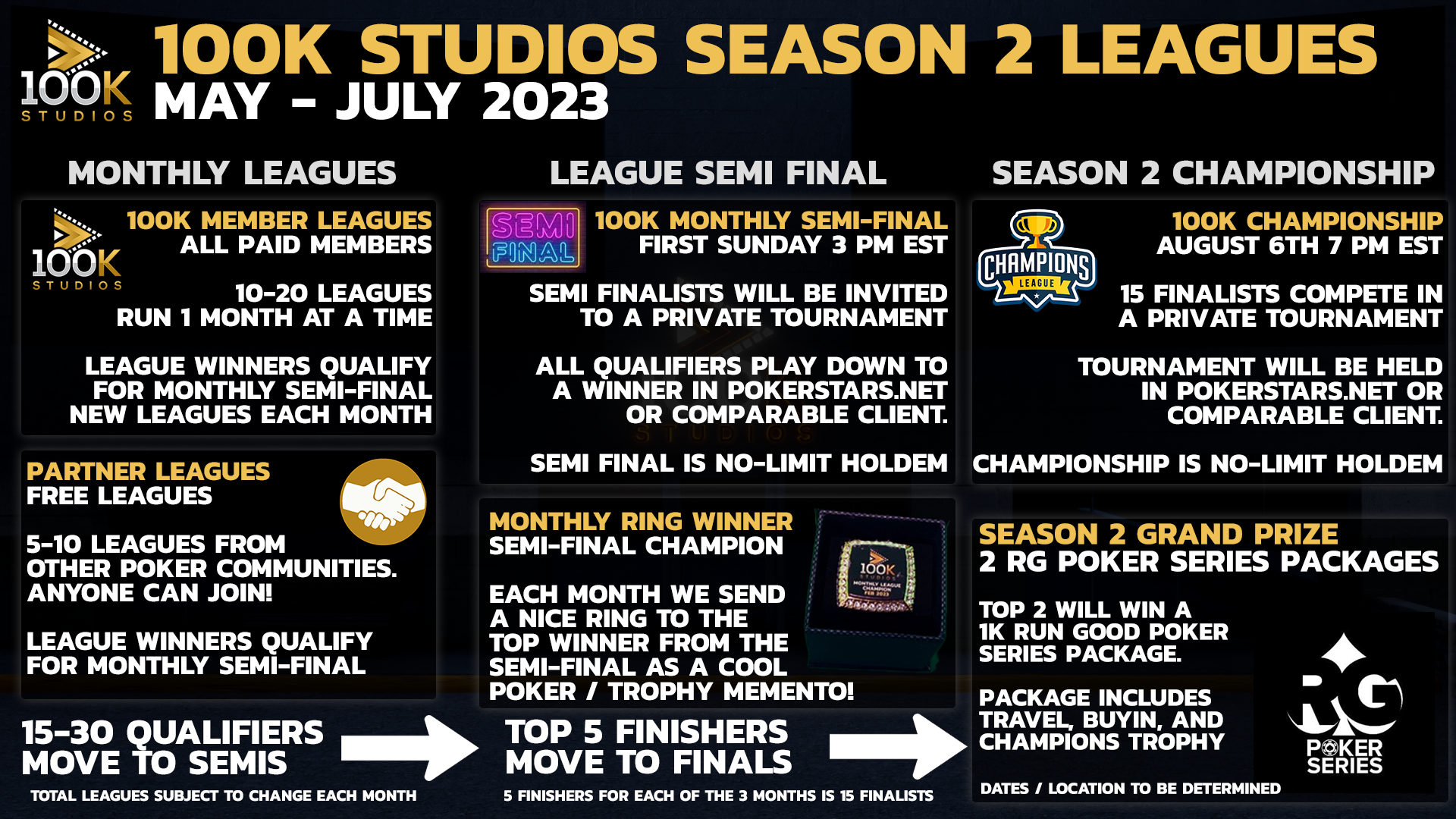 Since this board is run by 100K Studios, here is a highlight of the scoring system they use.  Concept is to increase the points thru the month so that even if you join late, you still have a chance to score big!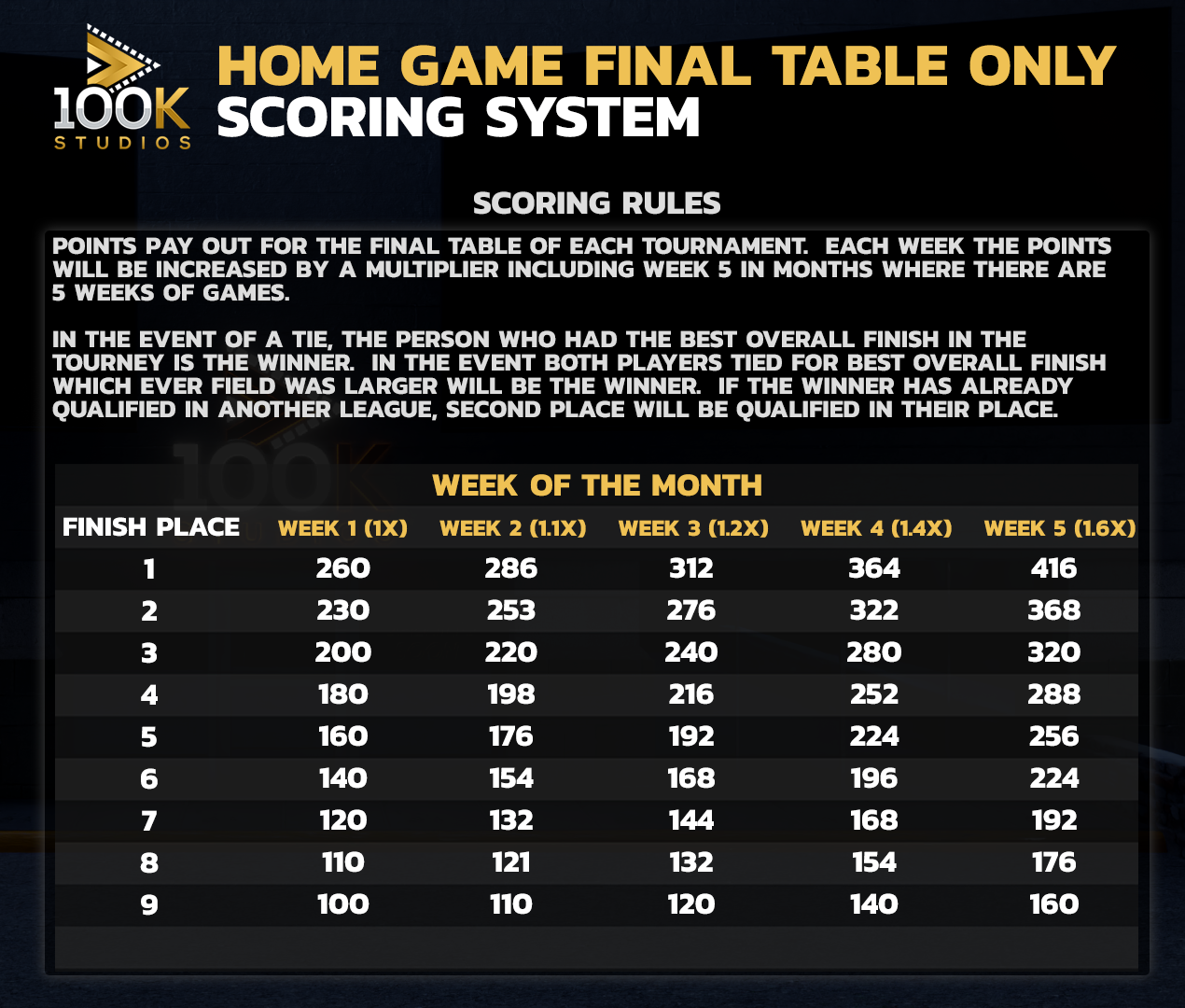 Violets ACR Stormer KO Home Games will be in this league for May.  If the community likes the participation of this partnership, we look forward to keeping it in the Studios!
Violet's quarterly leader board will remain the same.  You now have one game with 3 possible rewards…Violet's Quarterly, WSOHG, and now 100K Studios!!!