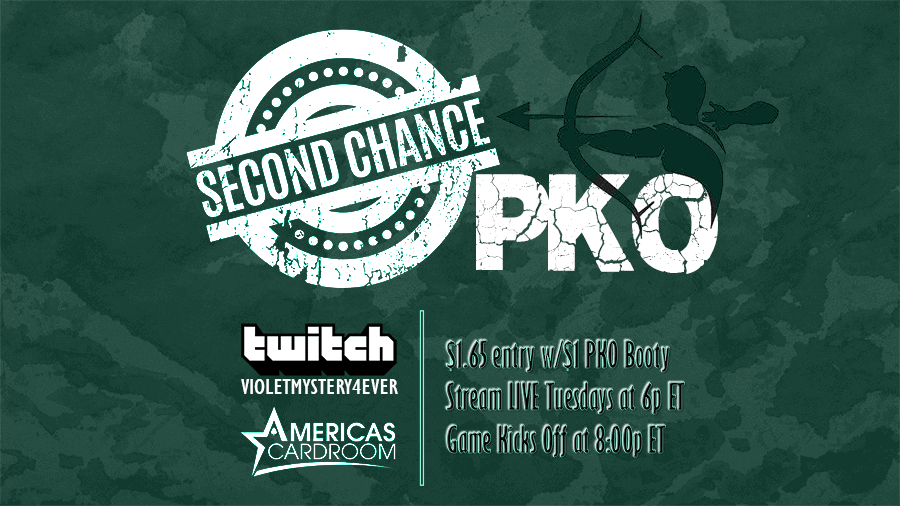 Ever feel like you need a second chance at something?  Well, you are not alone! 
Welcome to our 2nd Chance Party! 
We host an On Demand PKO Home Game on Tuesdays for just $1.65 buy in but with $1 bootys!!!  We kick off the games at 8pm ET / 7pm CT.
These games have Leader Boards that run 4-6 weeks, depending on the season, so a quicker time to qualify for cool prizes!  Check the leader board page for current prize(s) and dates!